Although today all luxury villas in Croatia are extremely well equipped with various facilities and entertainment equipment, guests still like to take an active vacation and explore the natural beauties of Croatia. During the long-term rental of luxury villas in Croatia, we came to the conclusion that the Plitvice Lakes National Park occupies the first place on the "must see" list of all the groups we hosted! Why? The answer can be short and clear to everyone who has visited it – Just Because! But, we will try to bring closer the reasons behind this answer to you, who have not yet visited it.
Plitvice Lakes are the oldest and largest Croatian national park. This natural fairytale is located in an ideal position in mountainous Croatia, easily accessible to guests coming from the coast from any area. The beauty of 16 lakes was also recognized by UNESCO in 1979. which included it on the list of natural beauties under their protection. Azure lakes, small connecting rivers and countless waterfalls form an amazing natural phenomenon whose colors are admired all over the world.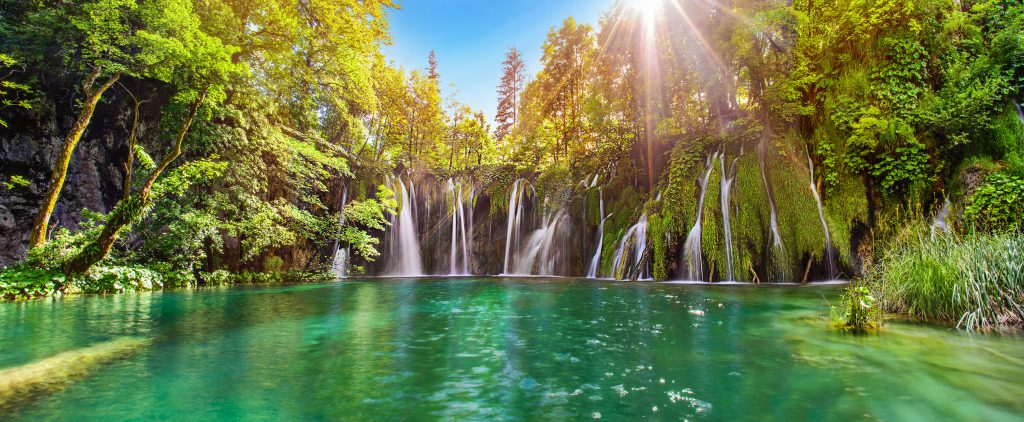 The lakes are divided into two parts, the Upper and Lower Lakes. What makes the lakes special and stand out among many similar lake localities are the beautiful travertine barriers and the wide range of vibrant blue colors that are constantly changing depending on the sunlight. A species of algae that blooms in the waters of Plitvice releases gases as it grows and decomposes, and when these gases react with water, it is displayed as a stunning azure hue. In winter, the lakes turn into a beautiful icy fairytale that takes your breath away.
There are 7 routes to see this natural phenomenon, and whichever you choose you will not go wrong. The difference is between the starting and ending points and the duration. The park is also rich in protected natural and animal species. Depending on the time in which you visit the park, you can go skiing, skating, hiking, rowing and cycling in addition to touring the lakes.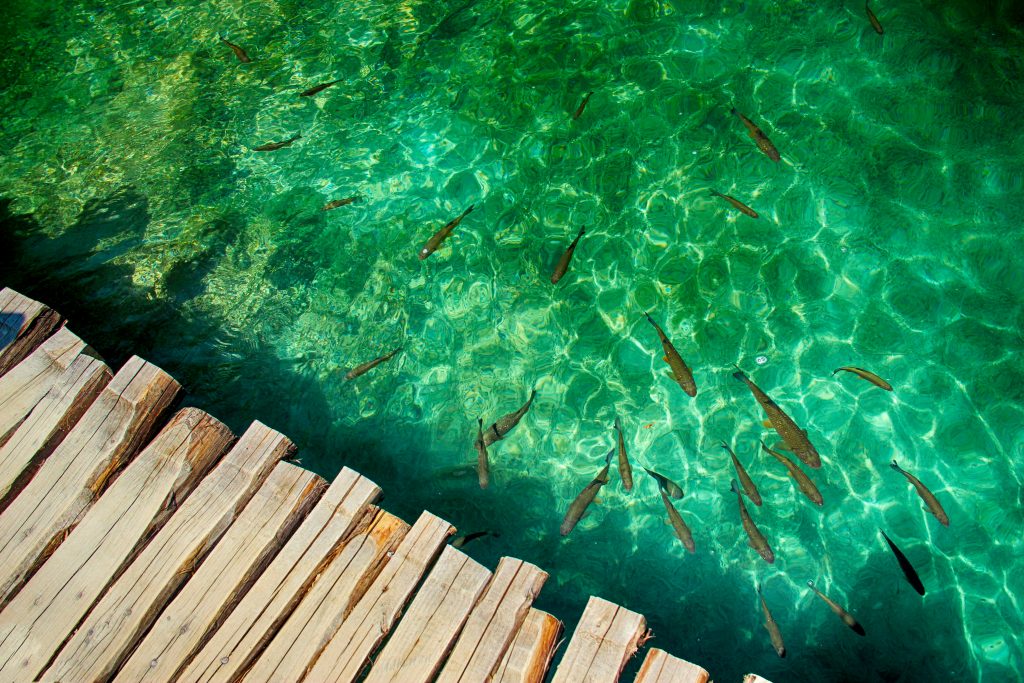 After a hard day in nature, relax in your luxury villa, and when you wish to come back next year, choose one of the luxury villas HomeRent because you will surely find one to your liking!